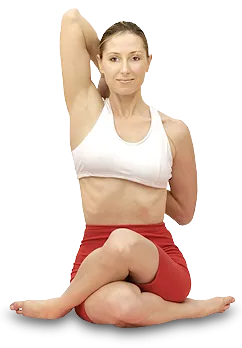 Dr. Joseph Greer opened Sunrise Chiropractic in 1992, and for the past 25 years he's been inspiring patients to reach for their goals in health through natural and gentle chiropractic care. We believe in diving deep into your problems and turning over new stones that haven't been explored before. We're often able to help patients identify the cause of issues they've been dealing with for years that other doctors were unable to pinpoint.
The Sunrise Chiropractic Mission
At our practice, we hope to inspire patients to live well for life, whether you're coming to us for pain relief, a personal injury, are bringing in a child, or are just someone who wants to feel better.
It's our goal to do everything we can do help you, and Dr. Greer is a seasoned professional when it comes to providing natural, effective and specific chiropractic care when you need it most.
Care for All Ages
We're happy to see patients of all ages in our practice, from newborn babies to seniors well into their golden years. No matter how young or old you are, chiropractic has something to offer you. Dr. Greer specializes in using the Thompson Drop Table technique, which is an extremely gentle adjustment that doesn't require any unnecessary shifting or bending of your spine or neck. For this reason, it's an ideal technique for patients who may be new or nervous about chiropractic care.
Dr. Greer also uses Applied Kinesiology and the Pierce-Stillwagon technique.
Visit Us Today
Ready to learn more about how Dr. Greer and our entire Tucson team can help your family feel better? We'd love to speak with you. Contact us today to schedule your first appointment and get started.
We look forward to meeting you, solving your underlying problems!
---
Unlike conventional medicine, which focuses on attempting to treat disease once it occurs, Sunrise Chiropractic emphasizes improving your health in an effort to reduce the risk of pain and illness in the first place. Most people would rather be healthy and avoid illness, if they could. This is one of the main reasons for the big surge in the popularity of our wellness center.
For some, Sunrise Chiropractic will take them back to a place that is cozy and familiar, offering a rediscovery of health and wellness that had been previously known but long lost. For others, the journey may offer a new center, one never before experienced.
People are recognizing the benefit of seeking an alternative to traditional medicine; one that will help them achieve and maintain optimal health. Please take the time to meet the doctor, team, and our wellness network dedicated to helping you achieve your wellness objectives. To fully understand the nature of your health we recommend you join our free website membership program. As a patient at Sunrise Chiropractic we will personally tailor a wellness program specifically targeted to your wellness needs using the least invasive yet highly-effective techniques and services.