Welcome New Patients!
We're happy that you're considering us for your family's health! From the minute you step foot into our warm and inviting practice, we hope you'll feel at home. If you're bringing children with you for care, we invite them to relax and play in our "child's corner" while you wait.
If you haven't filled out your new patient paperwork yet, you'll start with that. If you have brought it in with you, we'll collect it from you before taking you back for your consultation.
Your First Visit
At your first visit, Dr. Greer will speak with you and get a better idea of what brought you in for care. He'll then perform a focused examination of your spine to see what's going on in your body and what needs to be corrected. The consultation and examination will last approximately one hour. Because we want to provide the best care possible to our patients, we take the examination and consultation, prepare the reports and treatment plan so we can find your underlying problems.
Your Second Visit
At your second visit with us, Dr. Greer will go over your report of findings and dive deep into explaining what exactly is causing dysfunction within your nervous system and how it's affecting your life. He'll then lay out his treatment plan for you and go over exactly what your body needs to get better. If you're in agreement after reviewing the treatment plan and financial information, we'll move forward with your care.
To get the best results, Dr. Greer will often send his patients home with "homework" which may consist of at-home stretches and exercises to get your body in the best position for health.
At Sunrise Chiropractic, we're big on patient education, and Dr. Greer believes that his relationships with patients are very "teamwork" oriented. If you want to get better and lead a healthy, active life, we can certainly help you get there, but you'll have to put in the work as well! To encourage this, we start our patients with our "Get Faster Results" Workshop, which is held weekly, so you can understand how chiropractic can improve your family's health!
Ongoing Care
Your progress is important to us. At each ongoing visit throughout your time here, we'll be sure to check-in to make sure you're improving and to ensure what we're doing is giving you the correction that your body needs to function at optimum levels.
Discover the Sunrise Chiropractic Difference
Ready to find your underlying problems and help your body reach optimum levels? Discover how we can help. We're happy to offer patients same-day appointments. Contact us now to get started!
---
Laying the Foundation for Total Health
Chiropractic care is like building a house - certain things have to happen in a particular order in order for everything to stand strong and work correctly. When building a house, if you tried to put up your walls before you had a solid foundation, your walls would be weak and eventually collapse. If you tried to put on your roof before the walls were ready, you would run into the same problem. The same is true for your body. Your body has to go through a particular plan of care in order to repair itself correctly and fully. There are three general phases of chiropractic care: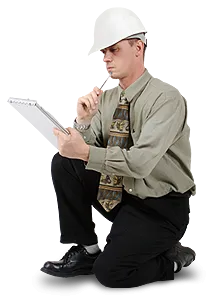 Phase 1: Relief Care
If you are in pain when you come into our office, the first objective is to help you feel better. Depending on the severity of your problem, it is typical to need care two to three times per week for four to 12 weeks.
Phase 2: Corrective/Restorative Care
During the corrective care phase, muscles and other tissues are allowed to heal more completely, thereby helping prevent injury. It is typical to need care four to eight times per month for six to 24 months, depending on your overall health and the severity of your problem.
Phase 3: Wellness Care
Once your body has fully healed, it is important to come in for periodic adjustments to avoid problems in the future. Usually, this only requires a quick visit to the chiropractor one to four times per month, based on your lifestyle and goals.